Art supplies are not cheap. Anyone can tell you that if you have been in any art class or participated in any craft projects. As an art student, I can tell you that finding the funds to purchase these supplies is sometimes an extravagant cost that is not in my budget.
I have been teaching children art online and have noticed the lack of supplies they seem to have access to. A lot of these kids come from low income families and their creative education is limited.
This is a major reason I have partnered up with the Artlands, a creative network and non profit, in Redlands California in order to help aid in serving those who would love to learn the arts and are unable to afford it.
We are hosting a Art Supply Drive in order to help encourage creativity among low income students.
What is Recycled Art Supplies?
Recycled Art Supplies is a project created in order to help students who want to create art. This is done by helping them get the materials they would need for free. If you are a low income or your location prohibits materials from reaching you. Our job is to collect gently used or new art supplies and then redistribute them to those who could use them.
Many of us have taken a class or dabbled a bit in the arts and now have these materials unused lying around the house. This is where you can help others explore their creativity by donating your used supplies.
We will collect the gently used art supplies and redistribute them for free to low income students who want to learn the arts and explore.
These Art supply drive events will take place twice a year to coincide with the school semesters.
This January 1, 2021 to February 1, 2021 we will be collecting gently used and new art materials at the Artlands.
Items we will accept:
PAINT BRUSHES
PAINT
DRAWING PENCILS
CLAY
CRAFT SUPPLIES
GLUE
WATERCOLORS
SKETCHBOOKS
CRAYONS, ECT.
TUBS
PACKING SUPPLIES
SHIPPING MATERIALS
New Art Supplies
Gently Used Art Supplies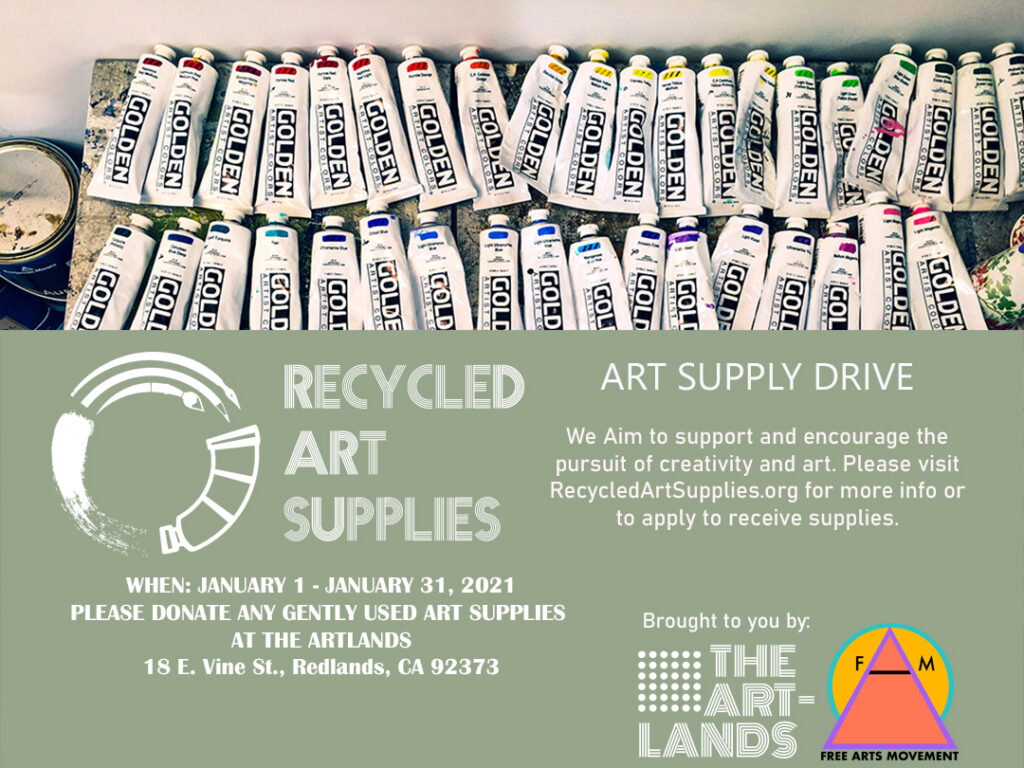 Drop your Art Supplies Donations at: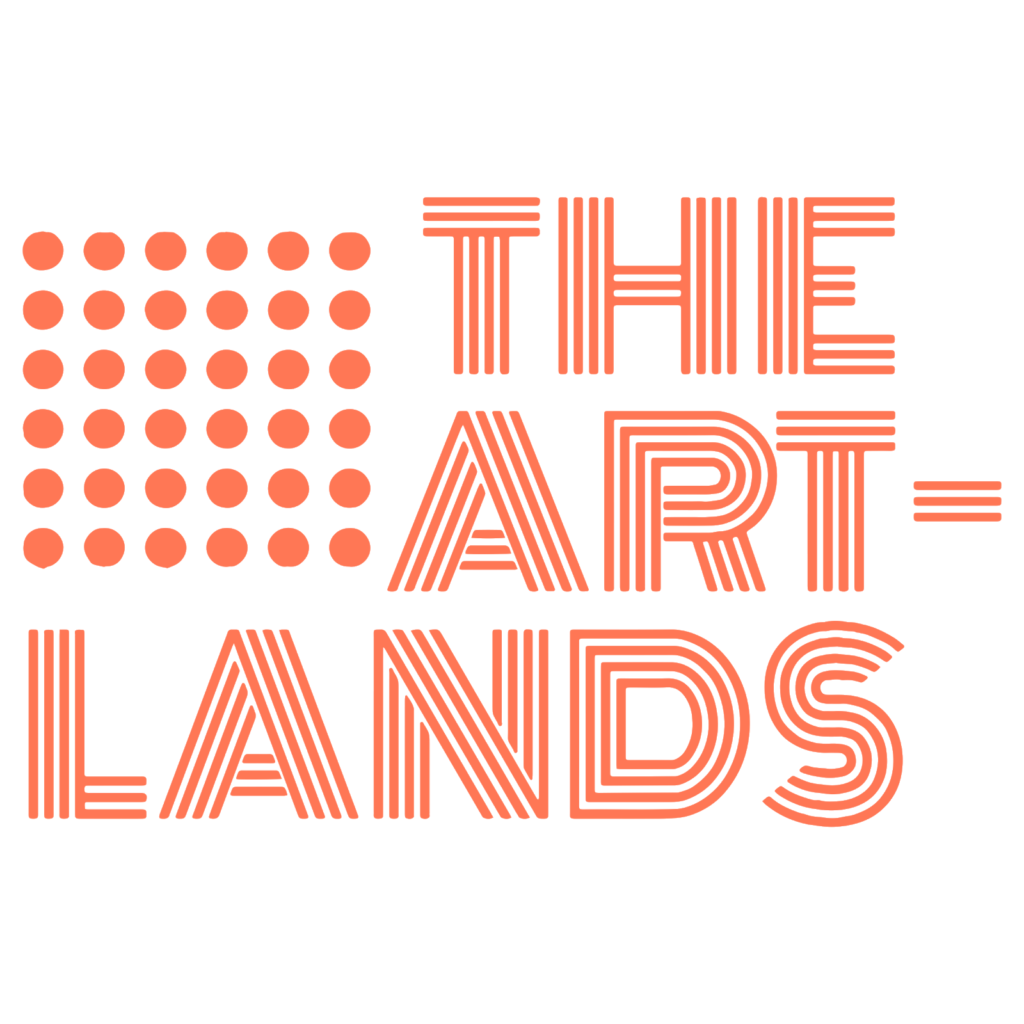 18 E Vine St,
Redlands, CA 92373
When will the supplies be distributed
Those who sign up will be placed in a lottery and the items can be picked up at the Artlands and will be notified about the supplies they will receive. They will either be shipped or can be picked up.
How can I sign up?
You can sign up at Recycled Art Supplies to enter for the supplies.
Would you like to learn more about Printmaking at Home?