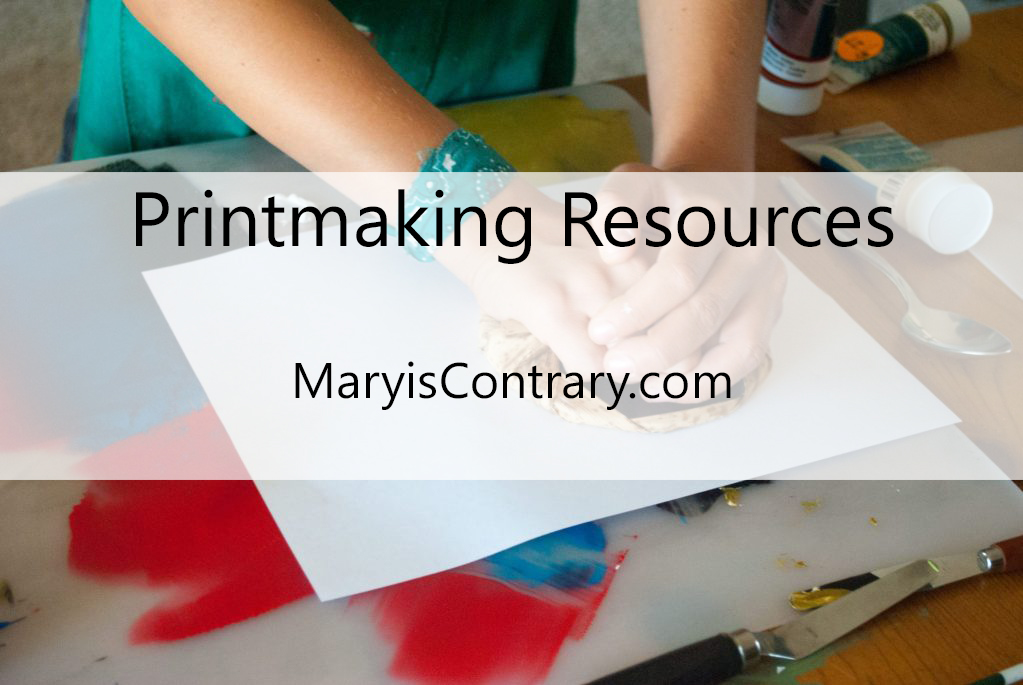 Home Printmaking Resources
I decided to create a resource page for home printmakers filled with blog posts and other places on the web for important information to come back to.
The goal of this page is to help other home printmakers find the resources they need to be successful in their printmaking efforts.
Over time I will add some of the information I find, or posts I have written to this page. Please bookmark it or pin it for future reference.
Reference Posts
Printmaking Supplies
McClain's Printmaking Supplies (not an affiliate link)
McClain's Printmaking Supplies is a great website that has strictly printmaking supplies of any kind. They have great customer service and are very friendly.
Blick Art Supplies
This post contains affiliate links, which generates some small commissions at no extra cost to you. This commission helps keep this blog and shop running. Thank you for your support. See my disclosure form for more information.
Dick Blick is an excellent source for printmaking supplies. I frequently purchase supplies from this site. They usually have free shipping if you spend a certain amount of money.
Online Forums/Groups
Facebook Groups
Linocut Friends group is very active and they provide very good information and help for linocut printmakers. They only provide info and accept posts for linocut only. They are very strict about that. However, there are other groups I will list that provide help for other forms of printmaking.
Printmaking News group provides a community for all printmakers to share their work and to ask for help.
We Love Lino Prints on Fabric group is for Block Printers who print their linocut blocks onto fabric. They are very friendly and helpful.
Top Printmaking Tips seems like a good place to learn new techniques for printmaking of any kind.
Drypoint Printmaking group is all help with Drypoint.
This group is not as active on Facebook, but it is a great way to find cool printmaking presses that are for sale. I have noticed that a lot of presses are usually for sale in the UK.
I just recently found this group and it has some cool ideas for experimenting with different forms of printmaking.
Other Cool Printmaking Sites
Briar Press is technically a letterpress website. It technically is a form of relief print making and woodcut and linocut can cross over into letterpress. They have a great forum as well as letterpress machines for sale and resources to find parts.
If you all have some links to some cool printmaking resources please leave them in the comments or email me. Thanks!
Subscribe to learn more
[jetpack_subscription_form show_only_email_and_button="true" custom_background_button_color="undefined" custom_text_button_color="undefined" submit_button_text="Subscribe" submit_button_classes="undefined" show_subscribers_total="false" ]