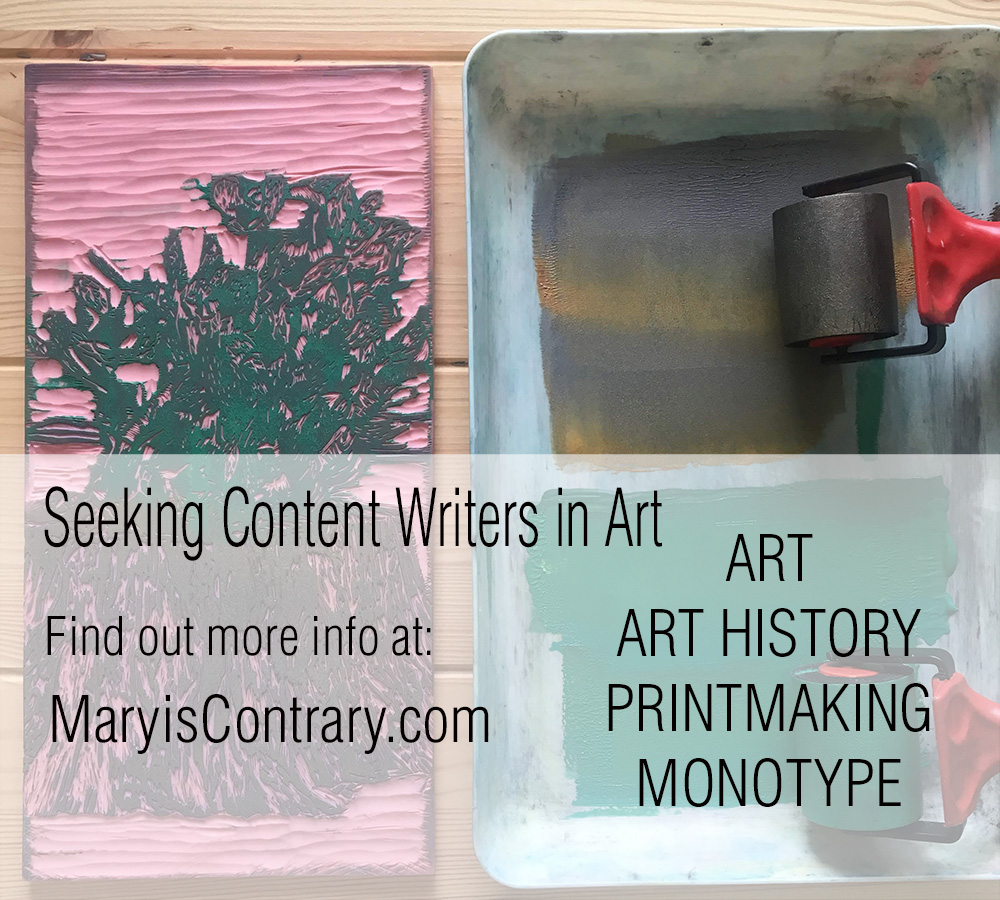 Mary is Contrary is currently on the hunt for some writers for this blog! If you are an artist and love to write about it. Please send us a message.
We do do not pay for content, but we will link back to your website and have a small bio under your article.
These are the subjects we would love to publish. Please send us a message with a sample of your writing. Please include a short bio about yourself with links to social media.
Art
Printmaking
Linocut
Woodcut
Monotype
Art History