Woodzilla Printing Press Review
This post contains affiliate links, which generates some small commissions at no extra cost to you. This commission helps keep this blog and shop running. Thank you for your support. See my disclosure form for more information.
Recently I purchased a Woodzilla Printing Press from Etsy. I struggled to make a decision as to whether to purchase an A4 or an A3 press. I wanted to get it simply print at Art Shows, Crafts fairs, and Farmers markets. After making my initial purchase, I wrote the shop to change my mind and then I changed it back. Jan Elzinga was kind enough to respond and said I could easily change my order. In the end, I decided to go for the larger model of an A3.
I am grateful that I did, It showed up very quickly much faster than the month long wait I had originally expected. Since the printing press was shipping from the Netherlands to the USA. It was carefully packaged and arrived without any damage. I unpacked it and it was beautiful!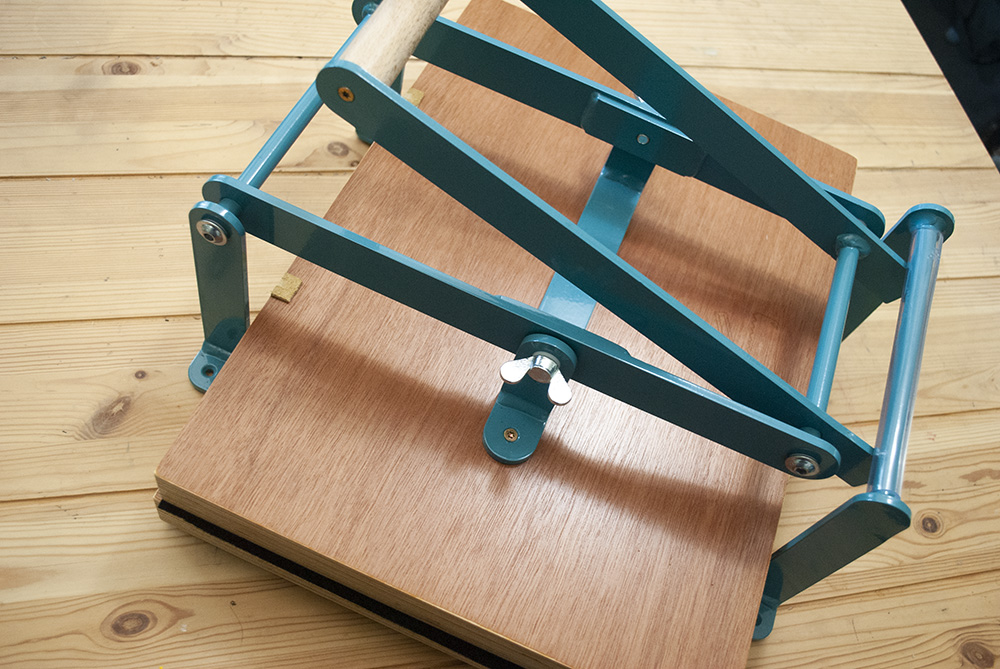 About the Press
Much larger in person than I had anticipated, but lovely, nonetheless. I opted for a turquoise handle because, WHY NOT?? Lol. My first attempt at printing, actually did not go as expected. As with any new tool, there is a bit of a learning curve.
The Price
In US Dollars this press runs about 370 and then there is a little over 100 dollars shipping. I felt like for the price you get a lot for your money. Especially since you can finally print without a spoon or a baren. If you would like to learn more about handprinting without a press, you can read that here.
Using the Press
I used my Akua Intaglio Ink on a Freshly cut Linoleum I plan on using in my art fairs for a Print Your Own Poster idea I have. The idea is to have people print their own poster in order to learn about printmaking and the techniques involved. In addition to the ink, I decided to try printing on Bristol Board, which is about 100lb paper with a completely smooth surface. It is not a printmaking paper, however, I did recommend it recently after experimenting with monotypes.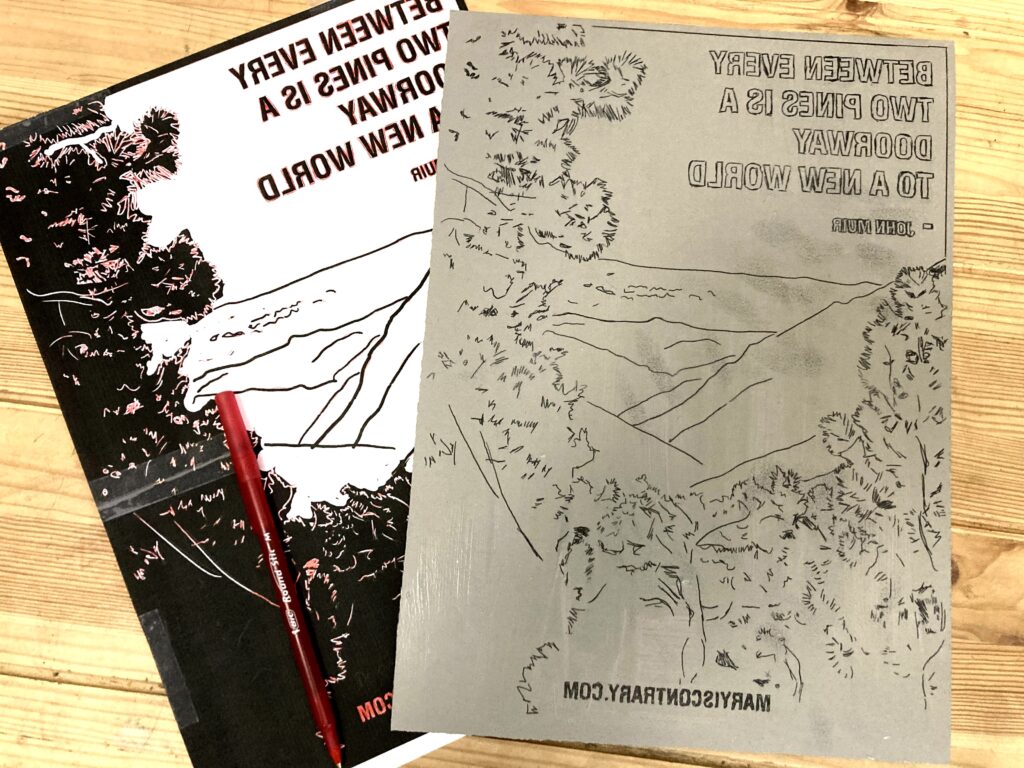 There is a reason why certain papers say it is good for printmaking or not. Since I was used to my etching press, I somewhat expected the print to come out pretty well on the first try. It did not. I did not let this get me down. One of the nice things about printmaking is that there is always room to experiment and problem solve. I knew I could get a good print, I just needed to alter some things.
Troubleshooting
The first thing I thought of was to press harder and to utilize not just the felt that the press came with, but also an etching press blanket I had extra. Lets just say that it did not work either. After some more adjustments, I used more pressure on the press, with the help from someone with stronger hands than I. The print came out well using the Bristol board.
As good as this was, since I knew that I was going to be using this press for demonstration purposes, I knew I needed to change papers. The second paper I tried is the Jack Richeson Printmaking Paper I have written about in my paper resources page. The print turned out lovely! With hardly anymore pressure or frustration involved. The difference is the Jack Richeson Printmaking paper is 88lbs which is still sturdy, but a bit less stiff than the bristol board.
At Last Results!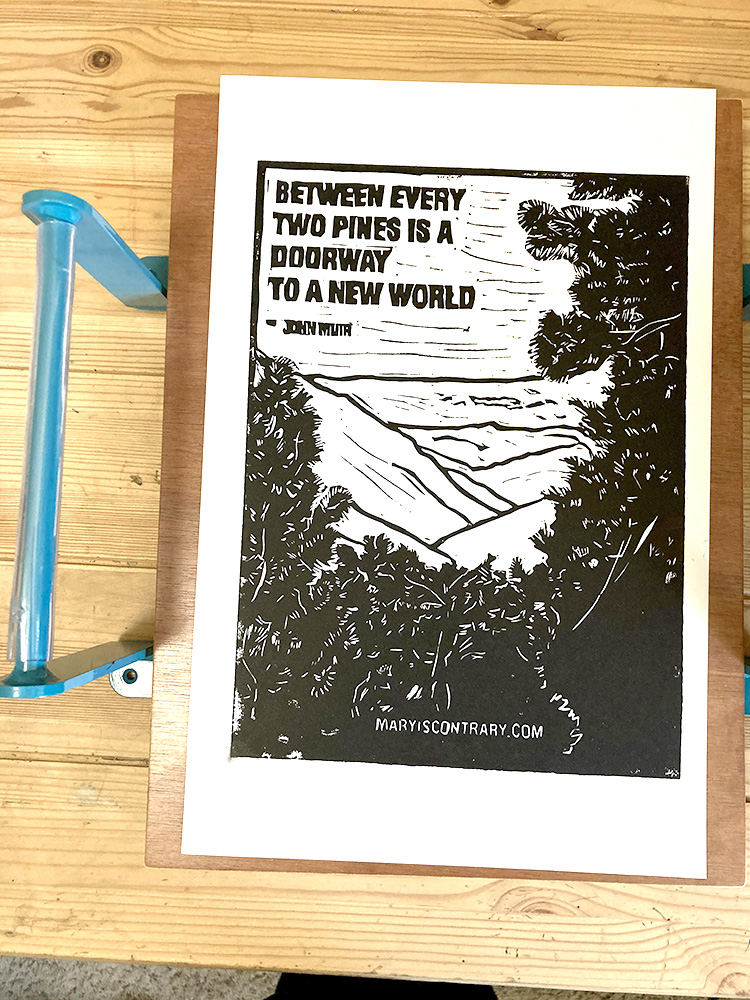 After this I was on a roll! I also tried printing with different inks as well as using drawing paper. That worked well also, but not as great of quality as far as the end product.
All in all, I am very happy I purchased this Woodzilla Printmaking press and am very excited to use it in the upcoming craft fairs and art shows in the future.
This is the A4 Woodzilla Printing Press