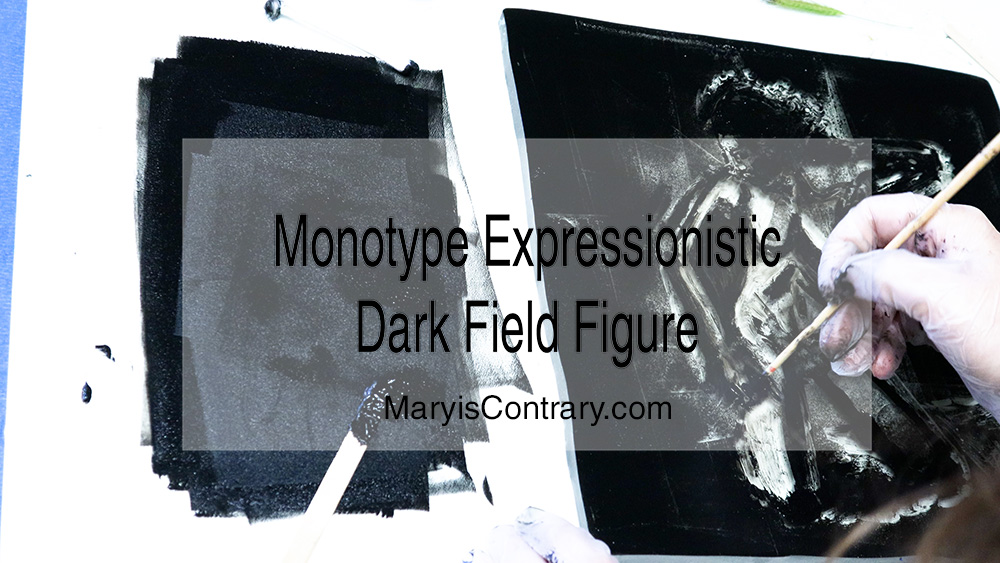 Monotype Printmaking at Home Video using a Gel Plate: Expressionistic Nude Figure
I have been working on school, homeschooling, and working so much lately I have not had the time to actually print! So I was very excited that school work gave me a little break in order to do some monotype printmaking at home. I used a Gel Plate and created this expressionistic Nude Figure.
I filmed the whole thing and am excited to show you the process and how I went about it.
The Video
Note: The figure is nude so if this is offensive, please do not watch. Thank you.
The Process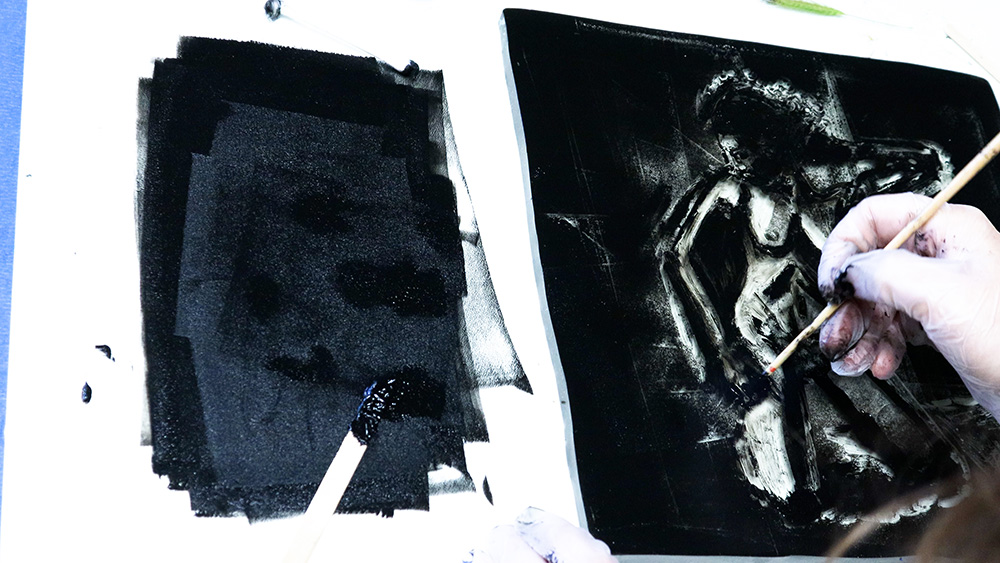 I decided to use the Speedball Professional relief Ink and try it on my gel plate. I have used this large gel plate before with other inks and I did not like it much. However, I think it was due to the ink I was using. The kind I tried before was a water based ink which dries very fast, especially in the dry desert of California.
So in order to try it again, I used the oil based ink. Granted, every kind of ink I use at home is meant to be safe to use. The inks can all be washed with soap and water.
I am glad I tried it again. The Monotype Printmaking went much better than the last time I tried this specific gel plate and as you can see printed very nicely. I did have some problems with it drying too quickly, but I think it added to the effects I got in the art piece.
Materials List
All of the materials in this list were used in the video. Monotype printmaking at home is very fun and can add a very playful and experimental element to your artworks.
I tried Bristol board for the paper this time instead of my normal printmaking papers. It compared nicely to the Jack Richeson papers I write about in this post about printmaking papers. I liked the Bristol board, it was very smooth and worked very well for handprinting.
This post contains affiliate links, which generates some small commissions at no extra cost to you. This commission helps keep this blog and shop running. Thank you for your support. See my disclosure form for more information.
The Results
I thought the textures achieved were spontaneous and very fun. I would highly recommend it to anyone starting out in printmaking or the veteran printmakers.
For More info Please subscribe.
Subscribe Here to my newsletter, you will gain access to the monthly Contrary Art Club meetings.
If you liked this video, please head over to Youtube and subscribe to my channel where I cover printmaking methods anyone can do from home.