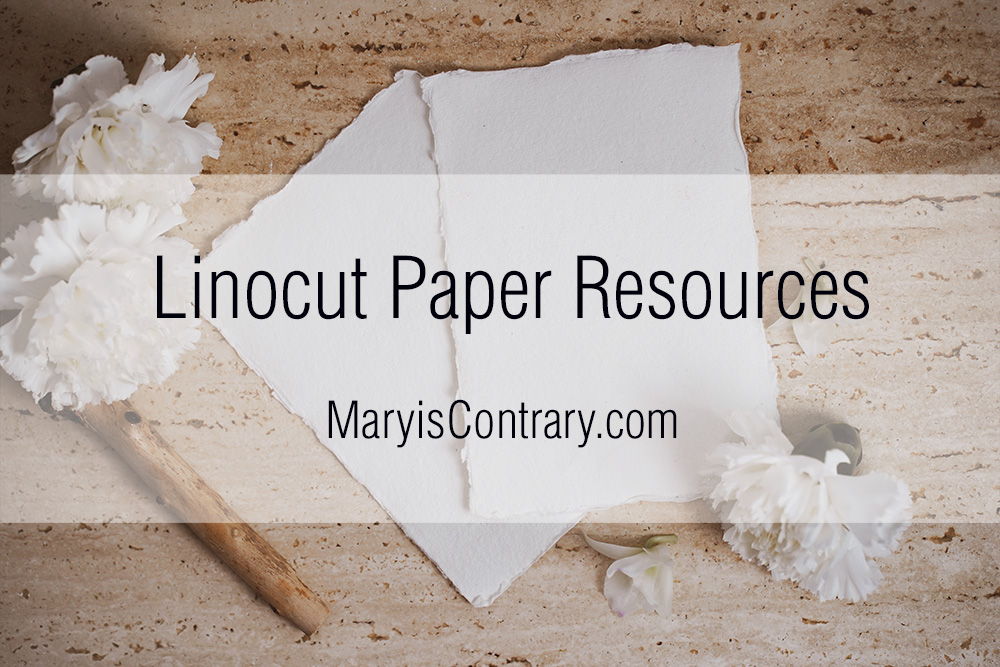 I wanted to share with you a few articles I wrote some time ago that may help you with your printmaking with linocut. Here are some Linocut Paper Resources for you.
When you get into printmaking, there is the time when you head to your local art shop in search for paper to work with.
I started with watercolor paper and I still use it today for some prints.
After starting with your initial experiments with printmaking and learning to either love or hate the materials, you may want a change.
I decided to take my paper search pretty serious a while back. I have to say that for professional archival papers I have found a few that I really love and some that I am not a huge fan of at all.
Each of your techniques and ink choices will be a factor for what kind of paper you decide to choose. I hope that my articles will be helpful in your decision making.
Printmaking Forum
If you want to discuss it further or have specific questions, Please check out the Printmaking Forum on this site.
Paper Resources
When I wrote this article, my mind was on archival paper. Meaning museum quality. I also want to point out that I think these are great papers to graduate to. However, these may not be the best to start out with.
I wrote this recently to help beginners with their paper choices in the beginning of their printmaking journey.
This should be your starting point when you are ready to graduate from the beginning paper. This will tell you all about sizing, cotton paper, Kozo, and more.
Thanks!
I really hope you find these resources about printmaking papers useful. Please comment below or join the printmaking forum for further discussions.
If you would like to stay up to date with me please subscribe to the blog, or on Instagram.