Transfer Photo onto Linoleum:
Printmaking transfer with Nail Polish Remover.

In this post you will learn how to Transfer a photo or drawing onto linoleum using nail polish remover.

Just a quick note before you get into the directions about this transfer method, this method requires a press. It just needs quite a bit of pressure in order to transfer properly. Although I have transfer methods without a press here.

I have only done this method of transfer using an etching press. If you do not have an etching press you can try to use this method of transfer with other types of presses as long as there is adequate pressure.
The Press used for this Transfer Method

This post contains affiliate links, which generates some small commissions at no extra cost to you. This commission helps keep this blog and shop running. Thank you for your support. See my disclosure form for more information.

The press I use is a Jack Richeson and Co. etching press. However, since it was a gift, I am not sure where it was purchased. After doing a lot of research on presses the one that is my etching presses twin comes from Dick Blick.

It is a small etching press with the max print size being 12 x 24 inches. It is a great home etching press.

Blick 906 Model II Etching Press
The following directions will show you how to transfer a photo onto linoleum. This is the last of the transfer methods that I promised I would write about. Check out this page with all the rest of the transfer methods. The other methods are perfect if you do not have a press.
What you Will Need
Nail Polish Remover
Etching Press
220 grit sandpaper
Printout of your image
Masking Tape
Paper Towel

Directions
1.The first step in this transfer method is to prepare the surface of your linoleum. I use a lot of Battleship Gray Linoleum and this needs to be scuffed up a bit with your fine grit sandpaper. Just sand the surface a small amount to get off any bumps and to smooth out the surface of the linoleum.
2. Cut your image to the size you'd like to fit on your sheet of linoleum. Then tape it to the top of your linoleum prevent it from moving. But you should be able to lift the sheet up for future steps.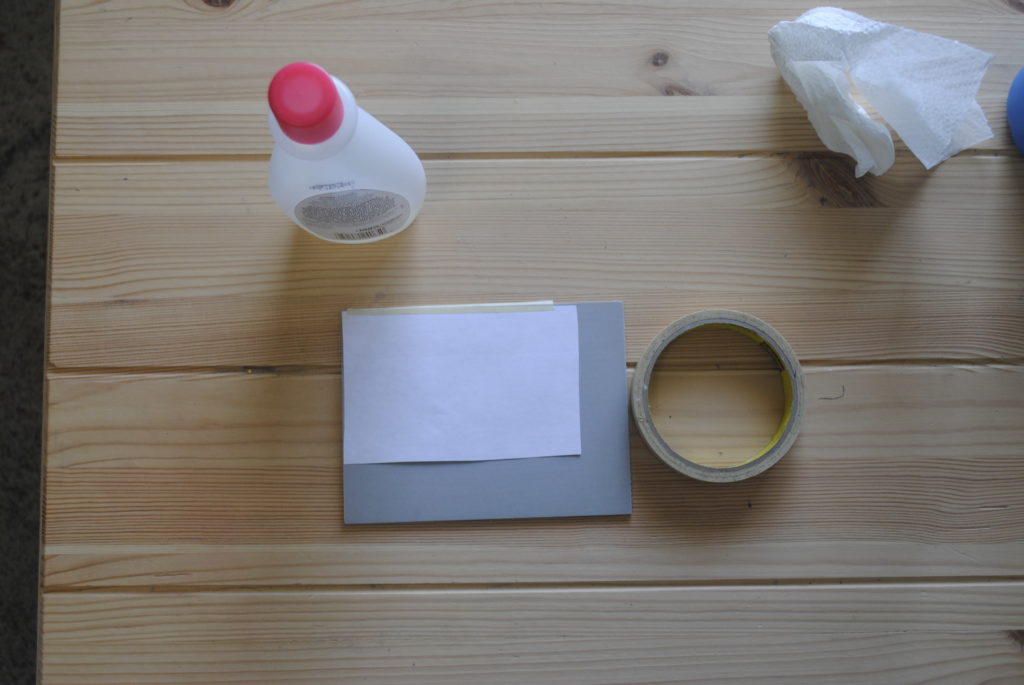 3. Place your linoleum in your press and place a sheet of chipboard on top. Run your linoleum through your press with the pusher blankets and adjust the pressure so it is very tight against the linoleum. The pressure needs to be very strong in order for this method of transfer to work.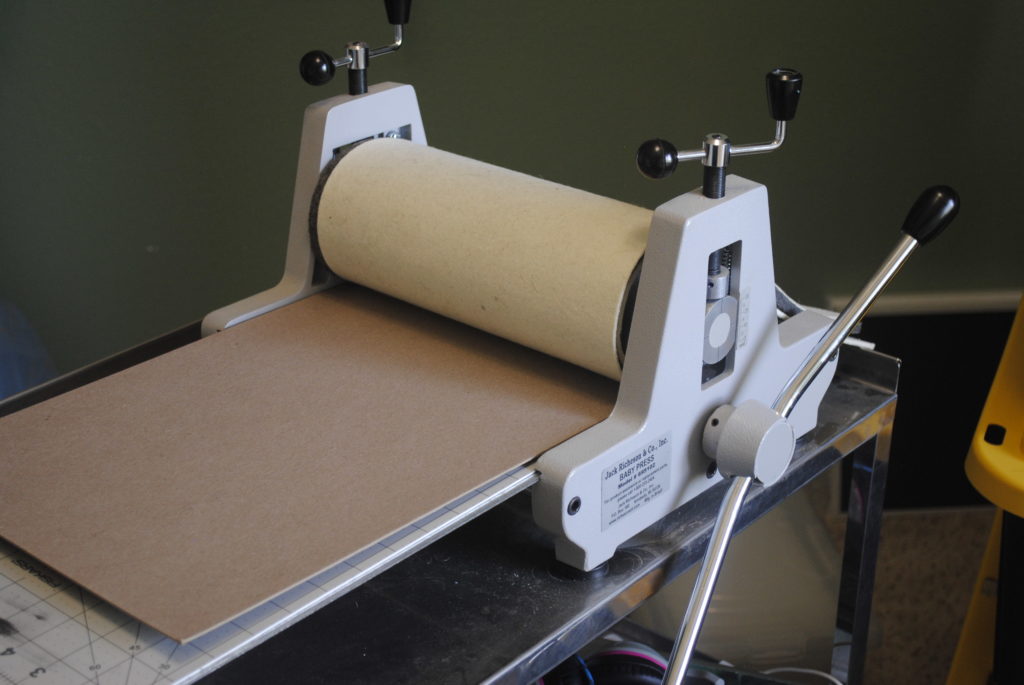 4. Take the linoleum off the press and place it on a surface that will not be affected by any spilled nail polish remover. (Try and not spill). You can do this on your press if your press bed is metal or you have some sort of mat.
For the next steps you will have to move very fast.
5. Flip up your printout off the surface of the linoleum.
6. Use your paper towel and saturate it with the nail polish remover. Then quickly rub it liberally over the surface of the linoleum.
7. Place your drawing back onto the surface and with your paper towel soaked with nail polish remover rub the back of your drawing until saturated. You will be able to see your drawing or photo printout through the paper.
8. Immediately before the nail polish remover dries place it in the press with the chipboard and pusher blankets and run it through the press.
9. If your printout dries before you can get it to the press, use more nail polish remover.
10. Take it out of the press and peel back the photocopy. The image should be transferred. It may turn out a little lighter than you expect, you can draw over it to finalize the lines you carve out later.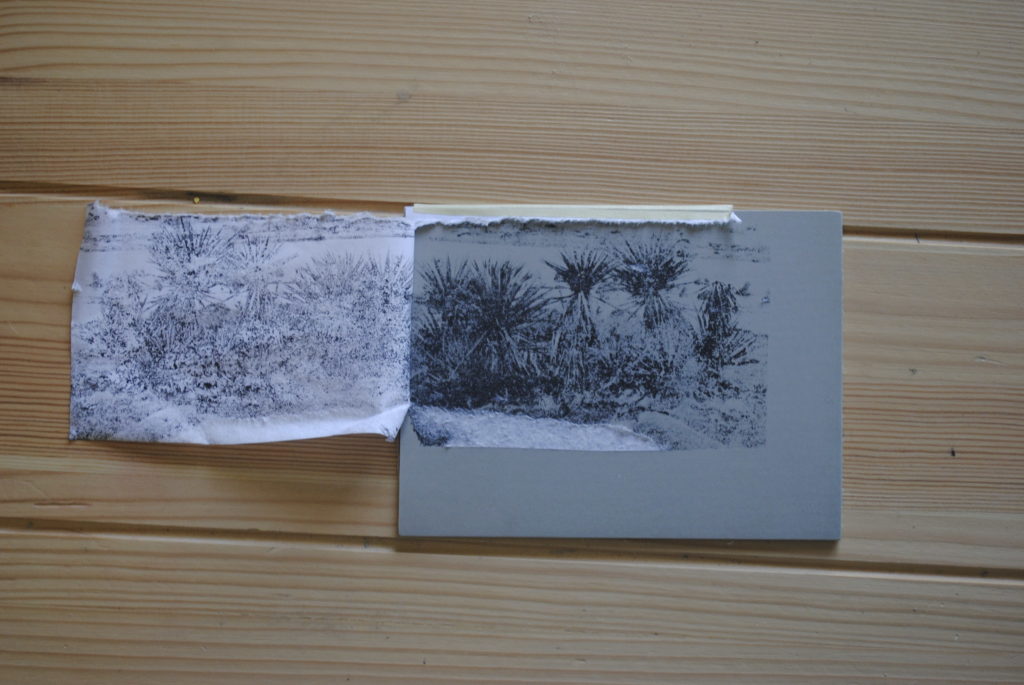 11. Congratulations! You are now ready to begin carving out your linoleum. 
More Transfer Methods
Please let me know how your turns out. You can use my contact form and email me or follow me on Instagram. I would love to know how it turns out for you. Thanks for visiting the site!