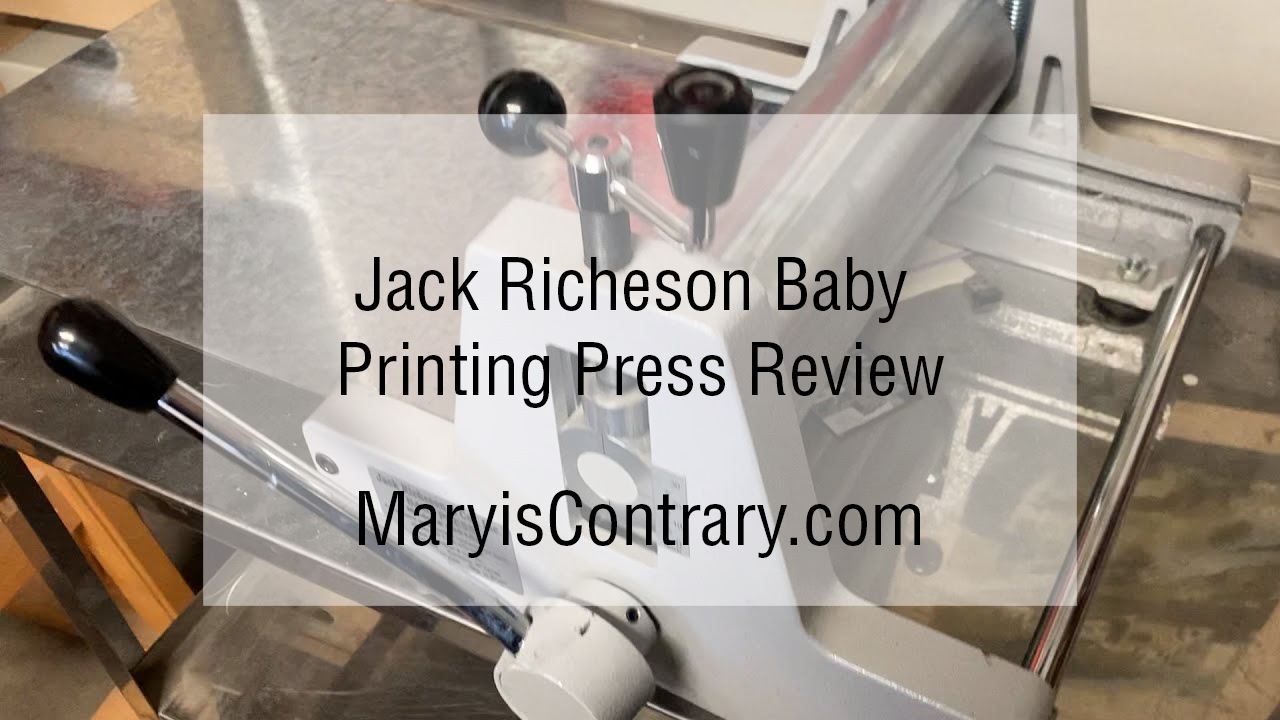 I was asked a bit ago if I could make a Jack Richeson baby press review. Excited to oblige, I immediately created a video for the review. Although not the best production value, I hope that the information helps you all.
For those who want to have a quiet day and can't stand the thought of watching something with noise ( me almost every day); I created this post to pair with my video.
The Jack Richeson Baby Press Review Video
A little about the Press
This video is about the Jack Richeson Baby Press (etching press). It has a small bed about 11 3/4 in. x 19 3/4 in. I have been able to print an 11 x 17 inch in this press without too much trouble.
Here is a link for one you can get at a great price. (Not an affiliate Link)
I placed my etching press on an old cafeteria cart to make it easier to move around the studio.
In the video I mention that the wheel or handles do not turn without the blankets, it will turn as long as there is adequate pressure from the plate, or blankets with the plate, and the roller.
This post contains affiliate links, which generates some small commissions at no extra cost to you. This commission helps keep this blog and shop running. Thank you for your support. See my disclosure form for more information.
Blankets for the Press
To make the Press complete to use for etchings or any printmaking, you will need a pusher, cushion, and sizer blanket. You can find out more about these blankets here at Takach Press.  
These are not the exact blankets I have, I received them as a gift so I do not know where mine came from. But these are a similar size to what I have.
Ternes Burton Pins
The press bed has no grid of any kind and I created one from a cutting mat. I also taped my Ternes Burtons Pins onto the mat. You can watch my video about how to use the Turnes Burtons Pins Here. 
Press Clearance
The highest for woodcut printing I was able to get to fit through the press was ¾ of an inch high. It will not fit letterpress as it needs an inch clearance.
I hope this post was helpful to make your decisions about buying a press. I love my press and have used it for about 5 years now. It is a very durable machine and I highly recommend getting one.