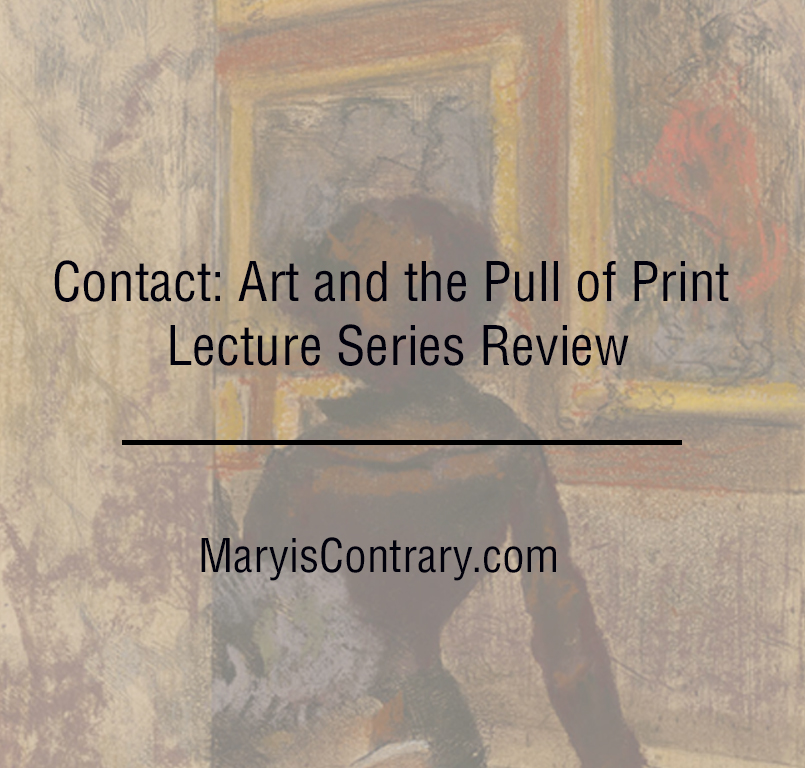 This Contact: Art and the Pull of Print is a lecture series put on by the 70th Annual A.W. Mellon Lectures from the National Gallery of Art. This lecture series showcases print as an art form as well as talks about its influence in modern and contemporary art.
For all of those who love print as an art form. this lecture series is for you. I love finding artists who value print as much as I do.
The art used in this blog post can be found here.
During this lecture series, Jennifer L. Roberts, Elizabeth Cary Agassiz Professor of the Humanities, Harvard University speaks about printmaking as an artform. Especially in terms of printmaking as "Art of Physical Contact."
The Lecture series is broken up into six parts;
Part 1: Pressure
Jennifer L. Roberts speaks about how underrated print is within fine art. She brings up how "prints are devalued as overly common." In Part one, there are some carefully placed puns about printmaking within her introduction. However, she is very serious about print and says that even though it is seen as "vanishing in the digital age." In contrast to this Roberts challenges this assertion by saying "Print is very much alive in its deep impact on modern and contemporary art."
In this first lecture Roberts mentions famous works of art by David Hammons Body Prints, Willie Cole's prints of Ironing boards as well as Jennifer Bornstein's Clothing rubbings. Each of which are very remarkable and have a lot of depth of meaning.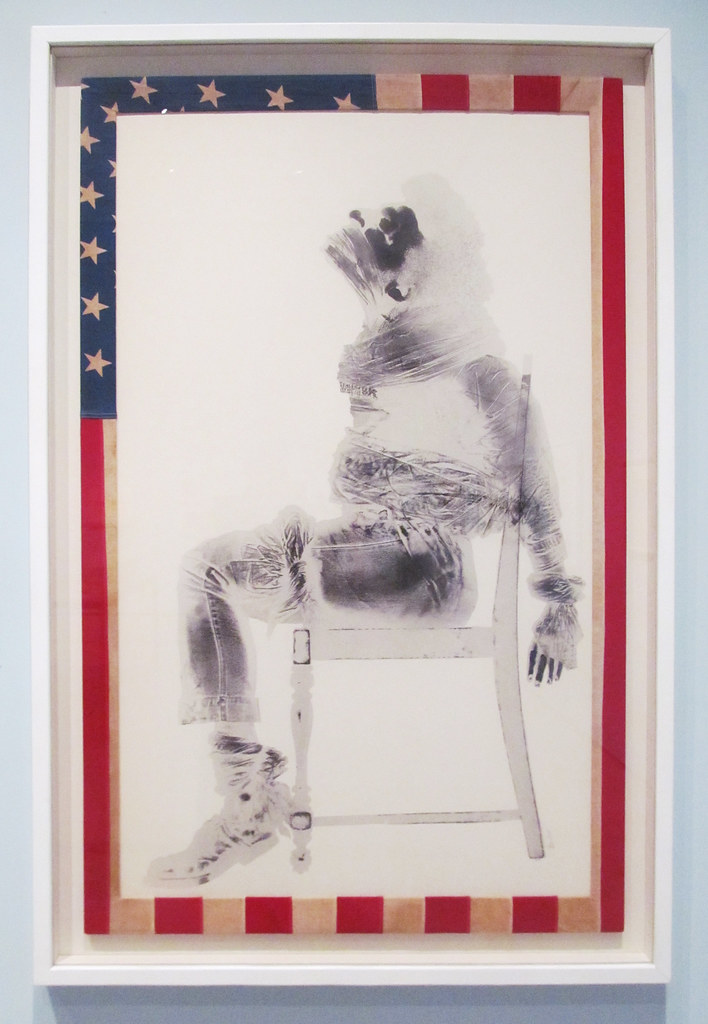 This post contains affiliate links, which generates some small commissions at no extra cost to you. This commission helps keep this blog and shop running. Thank you for your support. See my disclosure form for more information.
Here are some work from artists on the Saachi Art Website who use similar techniques to the body prints from David Hammons famous prints.
"Face – Limited Edition 1 of 1" – Open Edition Print by Maria Utorova
"Man – Limited Edition of 1" – Open Edition Print by Maria Utorova
This part of the series is available now. Please check out the link below and find out more about Print in Contemporary Art.
Available April 26, 2021.
Part 2: Reversal
In this section of the lecture, which has not been published as I write this, Roberts speaks about Reversal "Making prints thus requires a certain backwardness; the capacity to imagine things from the other side is compulsory. " I think this same thing has been said about M.C. Escher with his prints. I look forward to watching the rest of this lecture series.
Available May 2, 2021.
Part 3: Separation
"In printmaking, color must be broken down and reassembled through separation, layering, sequencing, and registration."
Available May 9, 2021
Part 4: Strain
"Many modern printmaking processes involve passing ink or light through screens or meshes, especially when converting continuous-tone photographs into printable formats. " This kind of printmaking is considered a stencil method of printmaking. Many famous works of art depicting this method are by American Artists Andy Warhol.
Available May 16, 2021.
Part 5: Interference
"Moiré patterns also bring printmaking into conversation with the sound arts, which are built on the same waves, frequencies, and beats that are used to describe print interference." I had never heard of this kind of printmaking using Moiré patterns . Its a physics terms and I could see how in a visual way it could be used to communicate pattern and texture. It also can create color shift when two Moiré patterns of different colors are over lapping.
Available May 23, 2021
Part 6: Alienation
"This final lecture will explore the misregistration of time in print, especially in terms of the conflicts—and convergences—between slow and fast media that are frequently staged in contemporary printmaking." It will encompass information about woodcut and other matrices.
Available May 30, 2021.
These lectures are meant for 18 and up, and are free to view after they are published. You can find the collection here.
Print as a Lecture Series
I am very excited to have found out about this series. I hope a great deal of artists watch it.
Afterward
If you want to discuss this lecture series about printmaking further. Lets have a conversation in the Forum.