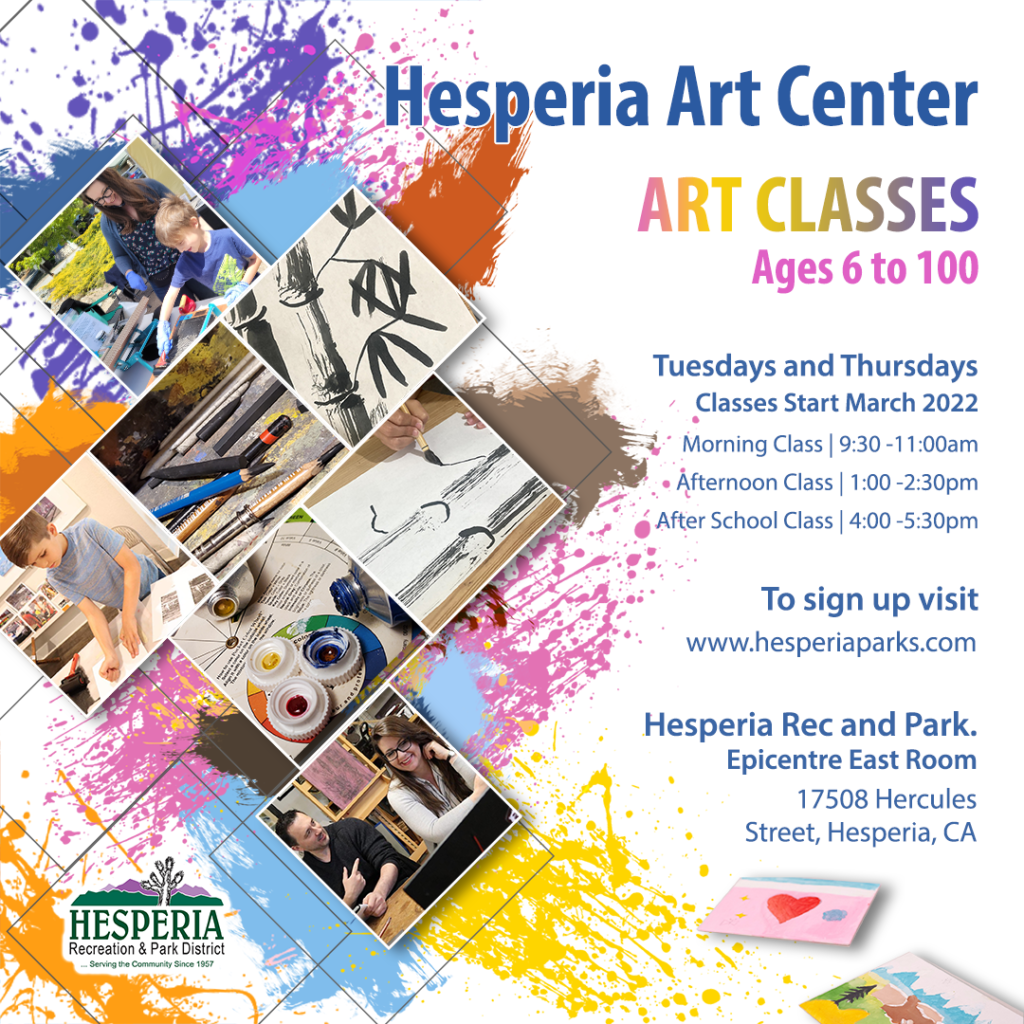 High Desert Art Classes at the Hesperia Art Center
Hesperia Art Center will be an Art School experience without the high price tag. This will be a creative space for any age.
We will explore beginning drawing, life drawing, principles of art, art history, painting, and sculpture. Each week we will start a project and aim to complete them by the week's end. Some projects may take longer but will help with the quality of the outcome.
If you have an idea you want to work on, please feel free to come and use this time as studio time. The class setting is great for getting inspired by each other and getting help from others. At the end of each month, we will have a showcase of the student's work.
We will also explore papermaking and other artistic and creative skills.
Supplies
Some of the art supplies will be included to share with the class such as acrylic paint, ink, and brushes. Artists are encouraged to bring individual supplies to class.
Details
Age: 6 and up
Time: Morning Class: 9:30- 11:00 a.m.
Afternoon Class: 1:00 – 2:30 p.m.
After School Class: 4:00 – 5:30 p.m.
Day: Tuesdays and Thursdays
Location: Epicentre East Room, 17508 Hercules Street, Hesperia
**Minimum enrollment MUST be met or class may be canceled.